Sorry for the long hiatus, but I have been unable to take pictures due to a nasty little fever blister on my lip (Not! That bad boy was huge!)

Argggh! I hate those things. I actually put on pretty frocks and combed my hair but getting in front of a camera was a different story. Well, it is much better therefore, I decided to take some long distant camera shots. And, as luck would have it, I donned my favorite 1950's style retro glam BABY GOT BACK house ma'am dress for the occasion.
This dress just screams target practice with the all over bright dot print. I just hope the neighbor's does not feel like taking any long distant shots today!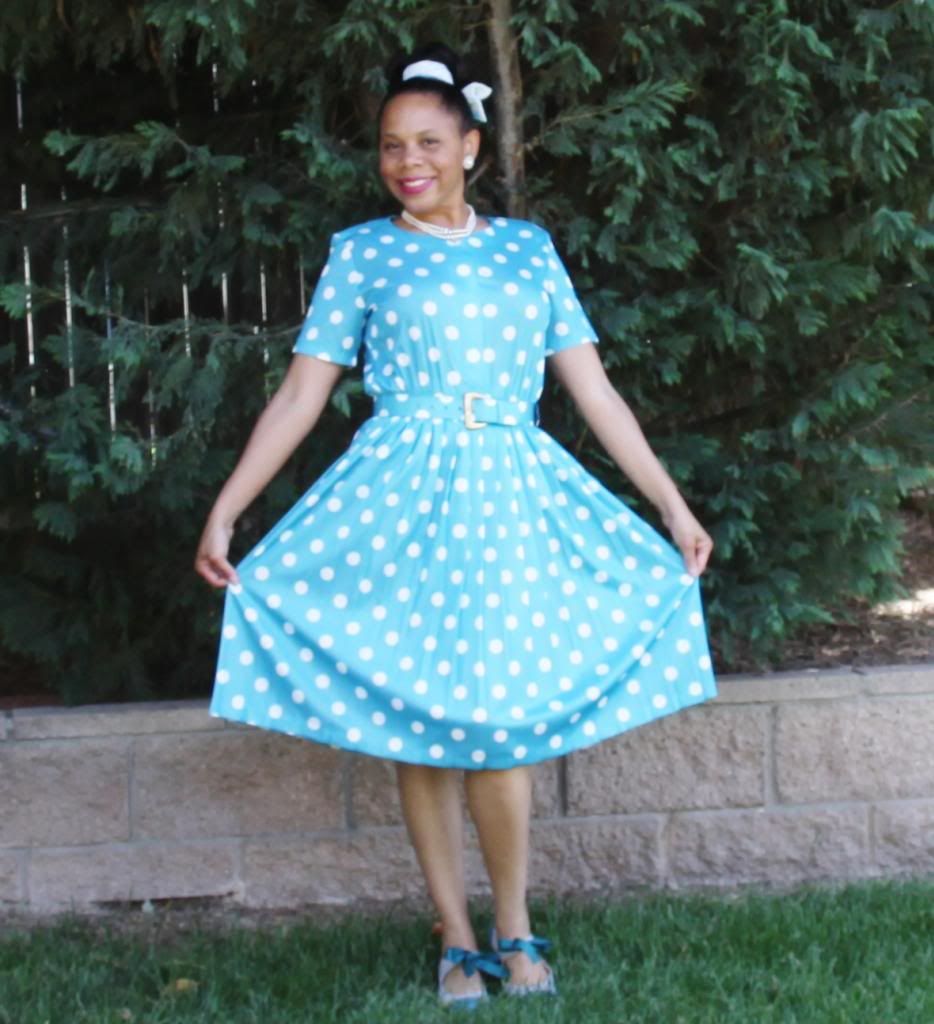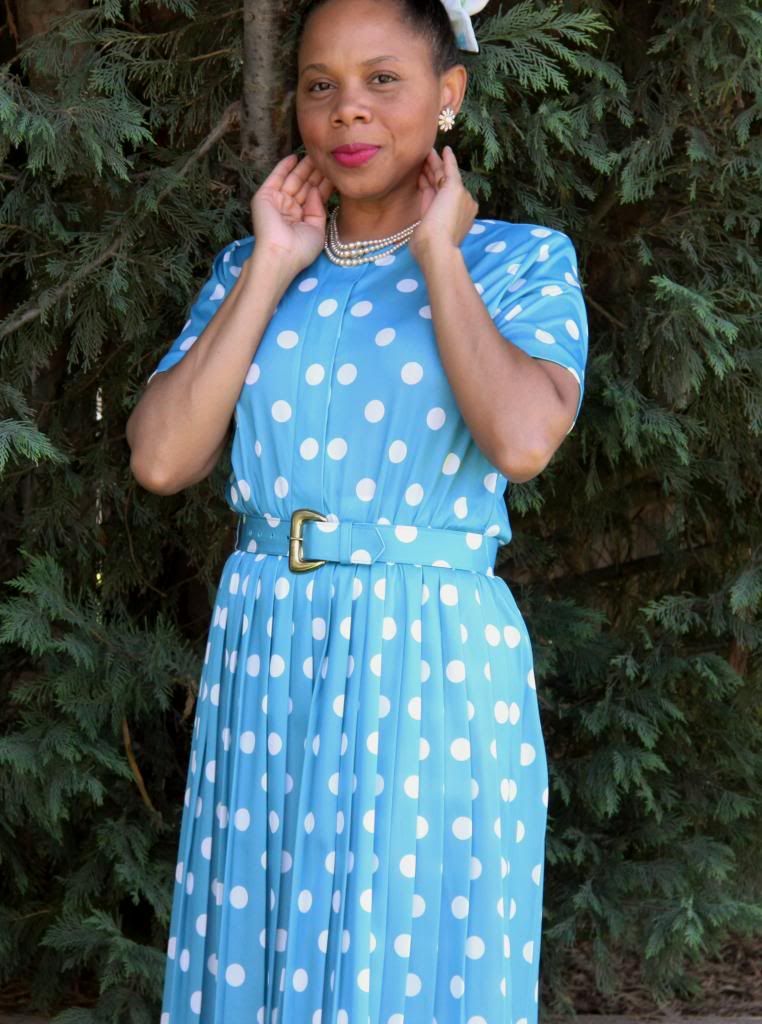 Baby's Got Back!
LA Face with Oakland Booty!