Something wild, something new, something borrowed, something blue.
Yeah! This dress has it all. Well, not the borrowed. I borrowed the hair candy from my daughter.
Nuff said.
Enjoy!
Outfit Ideas:
disclaimer - no, I do not have on pantyhose. My legs are in desperate need of sun! LOL!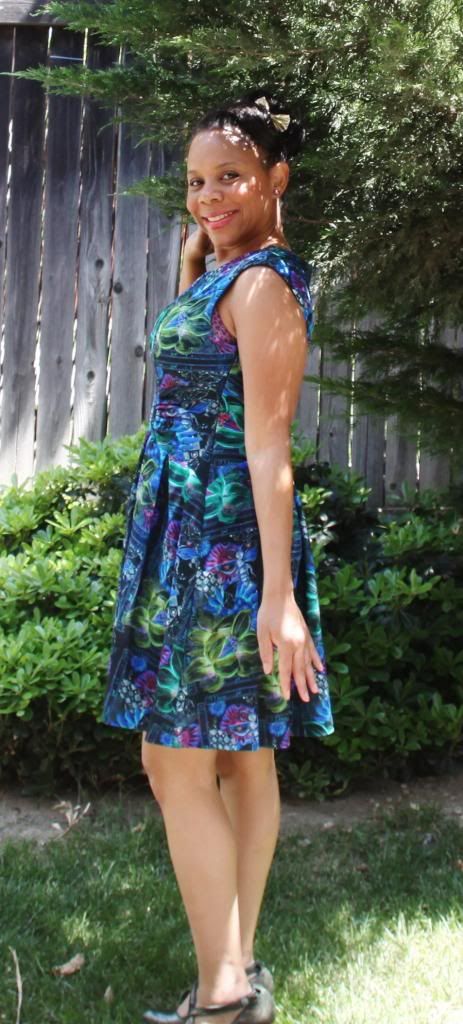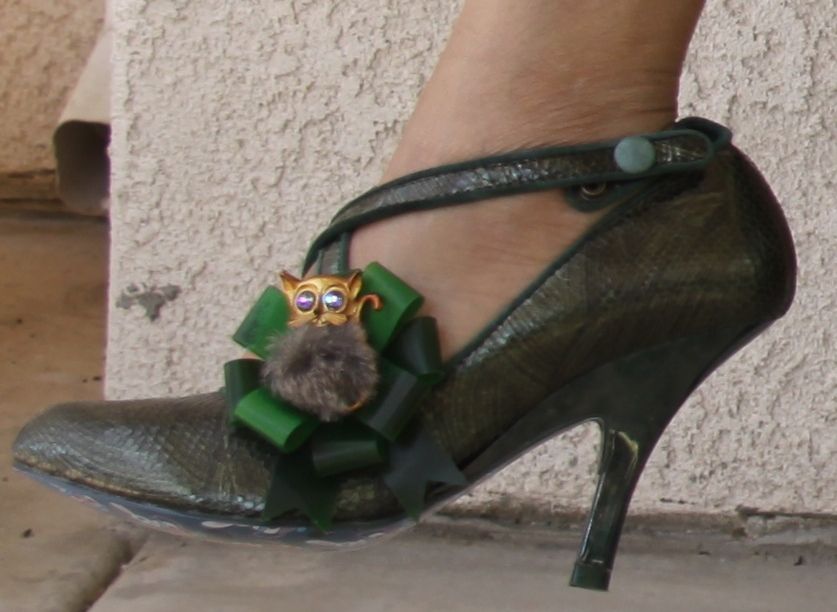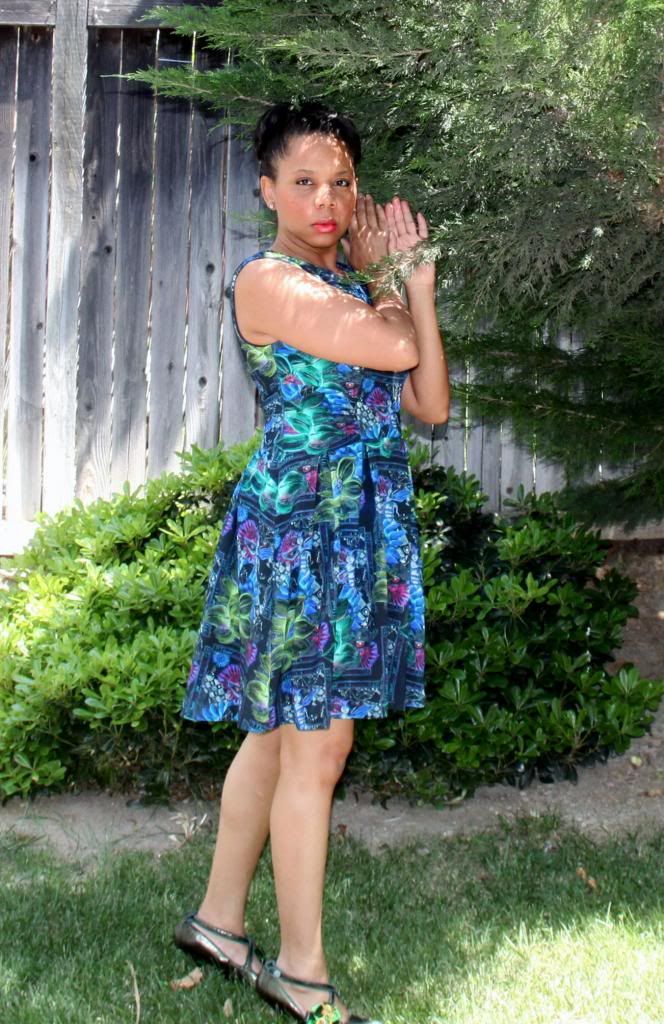 Close up of print!